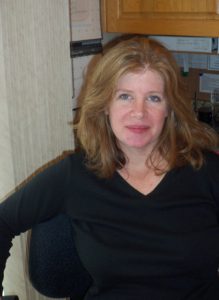 Kaylie Hunter began publishing novels for the world to enjoy in 2016, but she's been a lifelong writer. Tucked under a warm comforter, hiding from the colder seasons in Michigan, she'll be found either reading, writing, or binge watching a TV series. In the too-short summer season, she stretches her legs for long walks with her four-legged companion Maggie, or ventures to the beaches along Lake Michigan.
Kaylie's novels cross genres in mystery, humor, romance, suspense, and twisting crime plots, that leave her readers always wondering where she'll go next.
Curl up and get comfy reading the fast paced, humorous, and suspense-driven books by Kaylie Hunter. Each book is a full size novel, offering it's fair share of wacky characters, steamy hot men, and main characters who will keep you turning the pages.
KELSEY'S BURDEN SERIES:
Book One – Layered Lies
Book Two – Past Haunts
Book Three – Friends and Foes
Book Four – Blood and Tears
Book Five – Love and Rage
STANDALONE NOVELS:
Slightly Off Balance
Diamond's Edge – April 2018
Already a fan? Please be sure to leave a review! They are much appreciated!